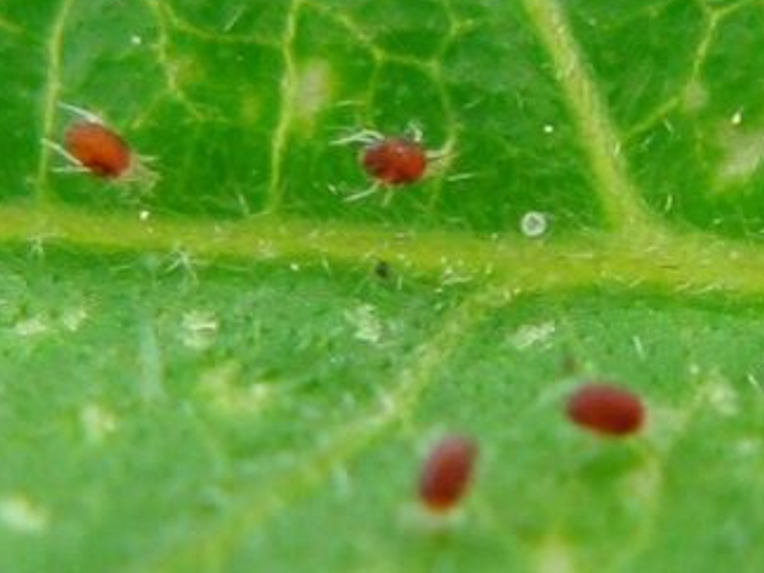 Whilst the recent hot weather has been lovely for us, it has resulted in an increase in the number of spider mite both outdoors and under protection. Spider mite are a type of arachnid that feed on leaf cells, causing plants to deteriorate and reducing the quality and yield of fruit crops.
If you haven't thought about your treatment programme already, just a reminder that we stock several products for the control of this difficult pest. Abamectin is a great tool offering contact and translaminar control of two spotted spider mite. As I am sure you are aware, it will also control leaf miner and thrips. We can supply this as Dynamec in either a 250ml or 1l bottle. However, we also stock Smitten in a 1 litre bottle which contains 18g/l abamectin the same as Dynamec. Application rates are also the same and it has the same ornamental plant production approval as Dynamec. Smitten is considerably cheaper than Dynamec and has cost savings of up to £60.00 per 1 litre bottle.
In addition to this, I have the following products available:
- Floramite
- Majestik
- Apollo
- Borneo
- Masai
- Bonsai
If you have any questions or would like any more information, then please give me a call or an email.
Lauren