Agrigem is Recruiting Sports & Horticultural Experts
Posted by
Matthew Wilson
on
13 December 2021
in
Agrigem News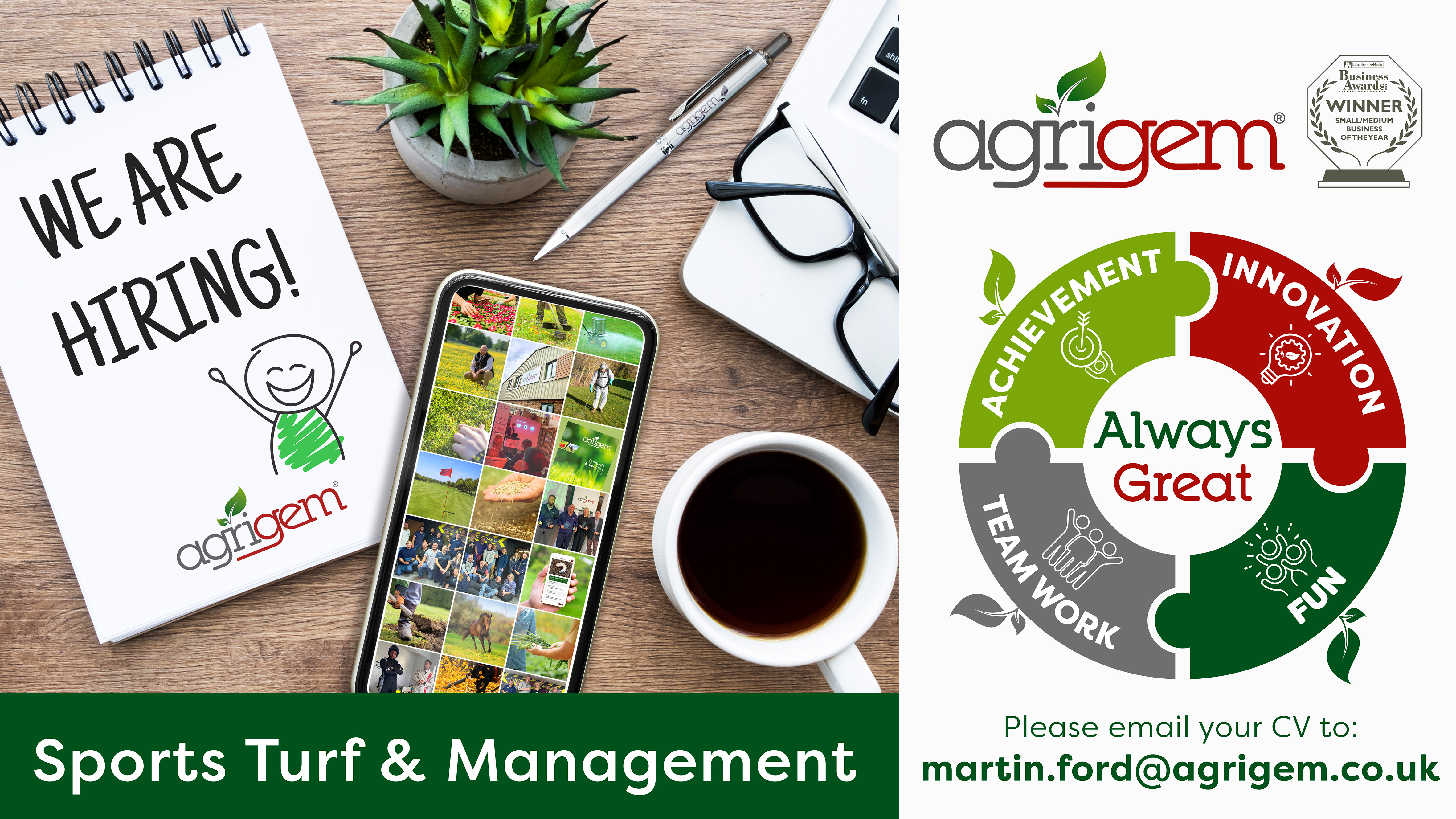 Sports and Amenity supply company Agrigem is looking to expand their team with positions available for professionals with experience in the sports sector.
Agrigem's leading technical and commercial experts will train and teach you everything you need to know until you master it.
When you are not visiting some of the most prestigious sporting venues in the country or representing us at events, you will be working from home or in the office where you will follow up on your activities and plan your next visits.
Agrigem is widely viewed as the fastest growing and most innovative independent company in the industry, with an appetite and reputation for find the right people and pushing them for success.
There is already a wealth of knowledge and experience within the team providing unrivalled technical advice to a huge range of sectors. With the sustained growth experienced within the last five years, Agrigem has recruited further staff and recently expanded their office and warehouse facilities.
Working is flexible and team members can work remotely or based at the modern and purpose-built head office in Lincoln. Staff enjoy benefits such as private healthcare, gym membership, an exceptional pension plan and recreational and fun teambuilding days. The company regularly partakes in social activities and offers company incentive schemes, highlighting our team culture in line with our "Always Great" company values.
All new staff go through a comprehensive induction process which introduces them to every department within the business to allows them to familiarise themselves with the culture and inner workings of the company.
In addition to the highly attractive package, we are offering a competitive salary, company car or car allowance, and you will be entered into our company bonus scheme.
Do not worry about the products or technical aspects of the role; to succeed in this position all you will need is a lot of spirit and drive. If you don't give up easily and you are ready to make an impact and go the extra mile, please contact Martin Ford at martin.ford@agrigem.co.uk