Bowling Green Maintenance - March & April Tasks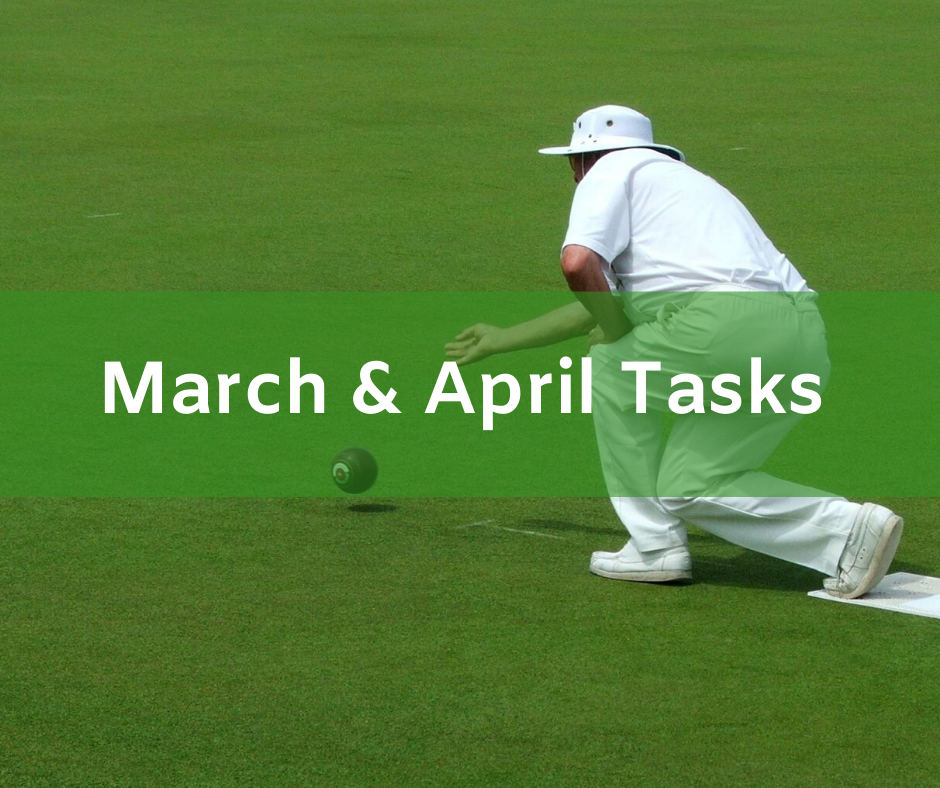 March and April tasks to improve the look and performance of your bowling green.
March:
1) Following a harsh winter, the bowling green may benefit from a light rolling to help smooth out the surface.
2) Maintaining a programme of surface aeration is essential. This will help any surface water drain away and / or address any surface compaction resulting from any recent rolling activities. Use a Sarel Roller or set of solid tines to achieve this.
3) Sometimes the green may be ready for a light top dressing by the end of the month, although be careful not to smother the grass. Ideally it is best to wait until April.
April:
1) Complete the renovation of the green. Make sure the renovation finishes 2 weeks before the first bowl being played to ensure adequate time for the top dressing to have been worked into the sward. Now is also the time to apply a spring fertiliser to kick-start growth. I recommend using Nutrigrow Spring-Rise 10-4-4 25kg.
2) Whilst it is tempting to 'shave' the green at the start of the season, many greens are cut too low, too quickly with the assumption that they will run quicker. This may happen in the short term however growth is only just starting and cutting too closely too soon will stress the green and increase summer stress problems later. For future reference, a good winter cutting height is 12mm. This can be gradually brought down to 8mm at the end of March/beginning of April.
3) As the weather starts to warm up, mowing can take place 2-3 times per week. Gradually reduce the cut down to 5mm/6mm ready for the playing season.
4) Several light rollings with a 5-cwt roller will help to firm the surface prior to the start of the season.
5) Ensure the irrigation systems are fully commissioned and top-up ditch material as required.
Stay tuned for May & June's tasks. If you have any questions or would like some technical advice, email me at allan.morton@agrigem.co.uk.