ANNOUNCEMENT! New Website
Posted by
Bronwyn Ward - Marketing Executive
on
26 February 2020
in
Agrigem News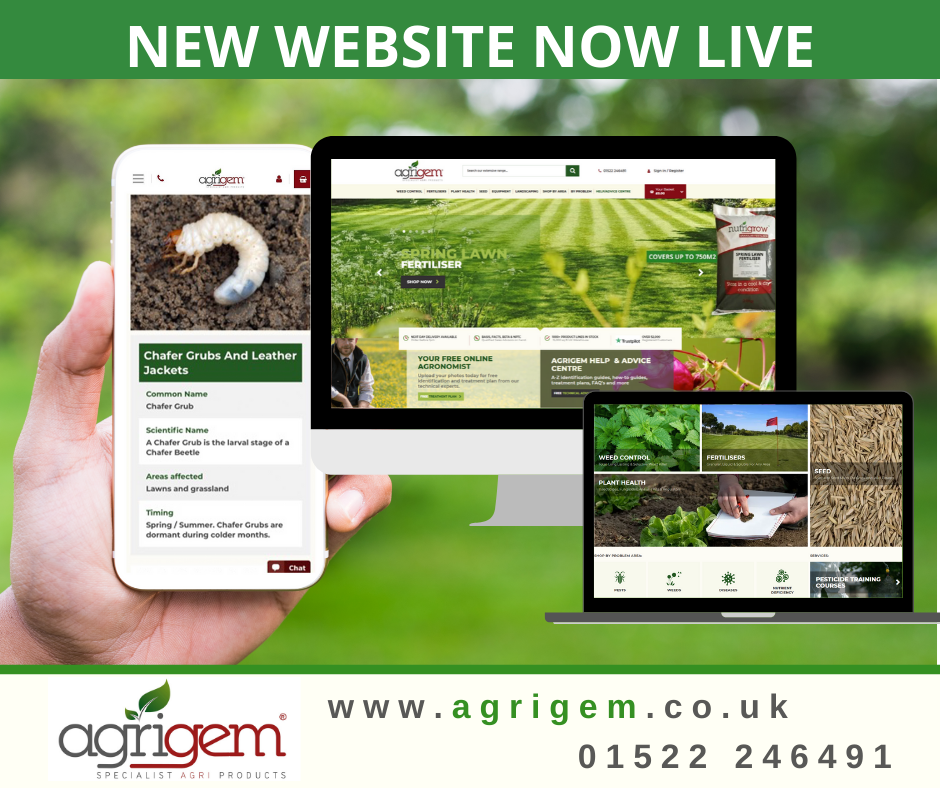 You may have already noticed something has changed around here….we are very excited to announce we have launched a brand new website!
The updated, new look site includes a range of new features for both mobile and desktop, including a Help & Advice Centre, a 'Shop By Area' section and an all new search bar. It is now easier than ever to contact our team for free of charge technical advice.
We decided at the beginning of the project that we did not just want to create a new, easy to use website but a knowledge and advice hub for all our customers, from the everyday domestic gardeners to large scale private and public bodies, horticultural growers and agricultural businesses. With 'How To' and problem guides (everything from how to remove weeds to how to clean and maintain equipment) and a label and MSDS download centre, the Help & Advice Centre is the place to go for advice on a number of pests, weeds, diseases and nutrient deficiencies.
In line with our aim to create a knowledge and advice hub, the new search bar allows you to search for more than just specific products. After advice on moss? Simply type it in the search bar, press enter and look through the specific products, guides and blog posts related to your problem.
The 'Shop By Area' section is ideal for customers looking for products for specific areas, for example weed control for a driveway or a fertiliser for a sports pitch. This section is specifically designed to help you find the product you need quickly and efficiently.
Another new feature designed for efficiency and ease of use is the Product Calculator, found on product pages next to the description tab. This feature will tell you how many bottles of product you will need to cover your desired area. To use, simply fill out the boxes (e.g 2 Hectares or 200 square metres) and the Product Calculator will calculate how many bottles you need to purchase to effectively treat your area.
This project has been a long time in the making and we hope you find the new website a useful tool for purchasing products and advice and appreciate the new look as much as we do.