Product Description
This product is now out of stock. We do however have some replacment products. Please contact us at Sales@agrigem.co.uk for more information.
MAPP No – 11215
LERAP Category – N/A
Active Ingredient – 25% oxadiazon
Knapsack Rate – 100ml per 10L of water
Boom Sprayer Rate – 4-8L per Hectare
Area Covered – Up to 0.2 Hectares or 2,000m2
Pack Size – 1L
Required Safety Equipment - Gloves, Face Shield & Coveralls
Unsure How Much You Need? Click Here
Ronstar Liquid is used for controlling troublesome weeds in and around shrubs and trees. These can be in new or established plantings, and it will give several months control from spring and summer germinating weeds.
Expect control of the following weeds; black bindweed, groundsel, cleavers knotgrass, speedwell, mayweeds, shepherds purse, fat-hen, redshank and annual meadow grass.
If you are treating a larger area then look to use Ronstar Liquid in a 5L container.
The Image below shows weeds competing against young trees: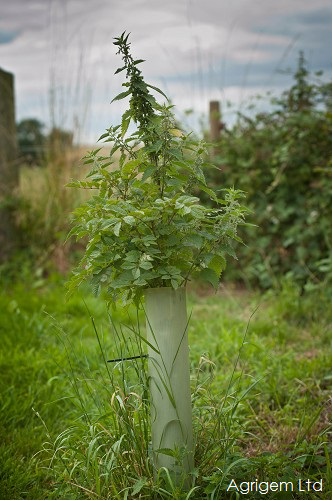 Our Recommendation:
- For extra control use in conjunction with Ronstar 2G at up to 2kg per 100m2 of container surface.
- Use around new trees and shrubs to keep weeds suppressed.
- Mix in with Blue Dye to ensure no areas have been missed.
Safe Use Of Pesticides:
Please be aware that by proceeding you are agreeing to the legal responsibilities covering the storage and use of professional pesticides. The purchaser and/or end user must hold the correct qualifications and use products in line with the industry Code of Practice.
The responsibilities of the purchaser/end user are covered by The Food and Environment Protection Act 1985 (FEPA) and Control of Pesticide Regulations 1986 (COPR). For details of these regulations click here
Product Documentation:
Product Label - click here
Material Safety Data Sheet (MSDS) - click here
Application Rates
Product Label/MSDS