Christmas 2019 Fundraiser
Posted by
Bronwyn Ward - Marketing Executive
on
20 December 2019
in
Agrigem News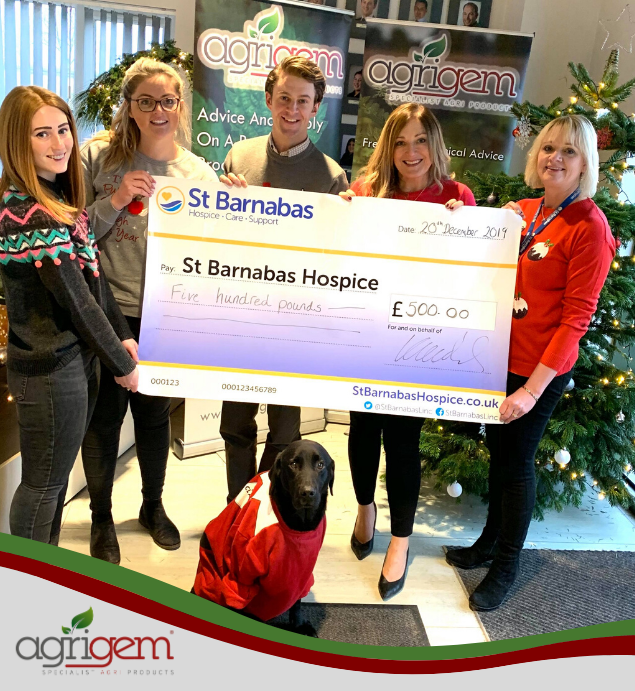 Rather than buying our wonderful customers lots of presents for Christmas like we usually do; this year we have decided to donate the money we would have spent to local people in need.
As part of our continued support for local charities and during the season of giving; we are thrilled to have donated £500 for St Barnabas Lincolnshire Hospice which we have presented this morning.
Fantastic to hear this money will go straight to those in need of palliative or end-of-life care.