EMAX-The new controlled release fertiliser that will nourish your turf throughout winter
Posted by
Ollie Wright- Turf Specialist
on
27 August 2019
in
Agrigem News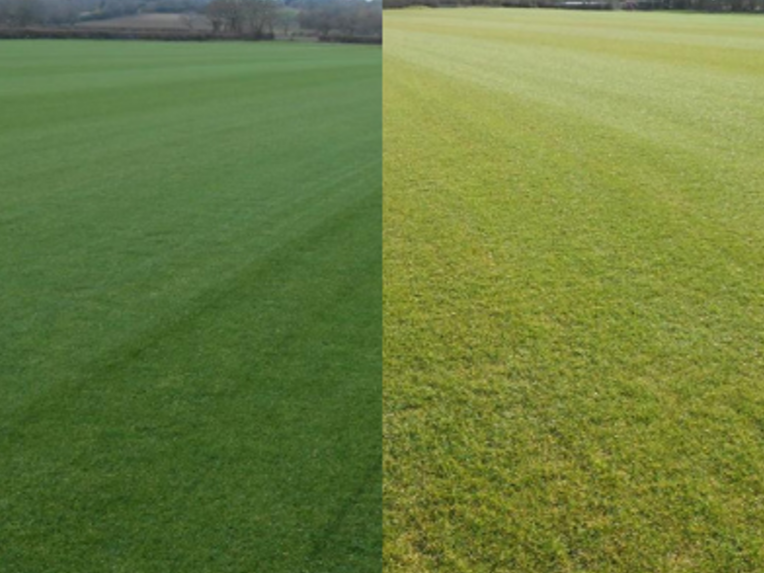 It's fair to say that the results from EMAX speak for themselves. EMAX is a controlled release fertiliser that has been specifically designed for turf production with its polymer coating and NPK content of 20-0-15 + Ca + Mg. We are thrilled to supply this to turf growers across the country, along with free advice and treatment plans.
EMAX has been formulated to release nutrients for 3-4 months, based on an average temperature of 20 degrees. We have seen a significant longer release period during the cooler months, which has led to growers reaping rewards the following Spring. Having applied EMAX (at 125kg/ha) with a FACTS Qualified Advisors (FQA) derogation in November, a turf grower reported that he "would have run out of turf to lift in the Spring if I hadn't used EMAX."
During the trials, the last dose of Nitrogen was applied as AN on the final day before the NVZ closed period of 15th September, and this had disappointingly ceased benefitting the turf by the middle of December at the latest (see the image above on the right). EMAX was applied to the field in the above image on the left about a month later in mid-October using an FQA derogation. Please see the results for yourself - the photos above were both taken at the end of February.
You can see that there were plenty of growing days over the winter months where the turf needed nutrition, and the EMAX released a little on those days which kept the turf healthier and in better condition. On average, the cost per hectare of EMAX work out as £75.00-£80.00.
The area of turf that was treated with AN on the 15th September looks very sick and yellow. This turf will take some time to recover in order to be able to lift and sell. This was avoidable if EMAX was used to maintain health over the cooler months.
Following the fantastic results seen on EMAX treated turf, we are excited to be supplying this to many turf growers for the upcoming winter. Turf is my specialist area and I am thrilled to be able to supply my customers with my knowledge and real results from my recommendations.
To see how EMAX fits in with your turf, please get in touch for your own free, no-obligation treatment plan or advice.
Ollie Wright
Turf Specialist