Chelsea Flower Show's Giant 758lb Pumpkin Grown Using Nutrigrow Fertiliser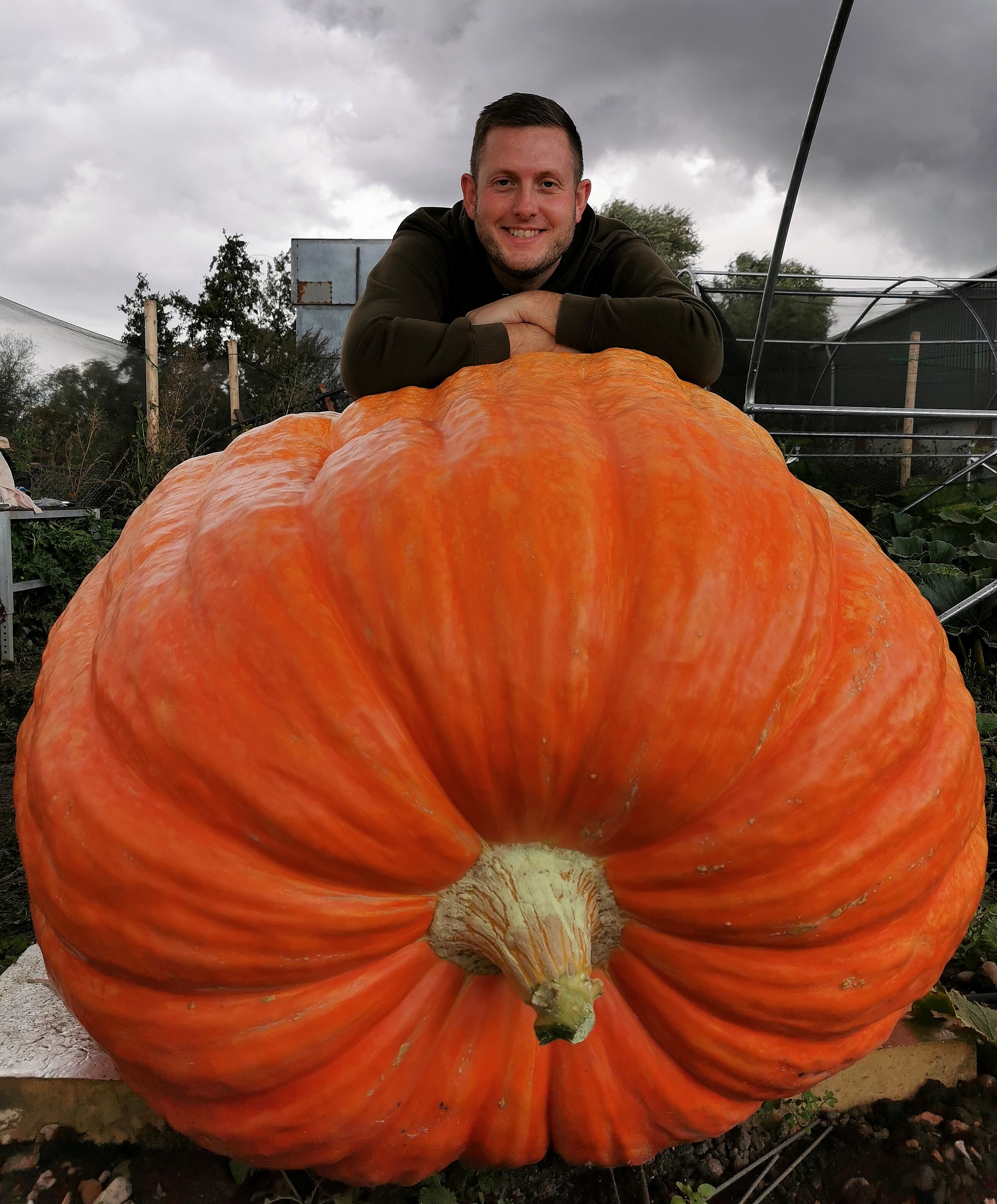 A huge 758lb pumpkin stole the show at this year's annual Chelsea Flower Festival, grown by Essex's Ben White. It caught the attention of celebrities such as Alan Titchmarsh and Zoe Ball at the six day event this September. Affectionally know as Greta, this 365kg monster pumpkin took Ben only 80 days to grow and beats Ben's personal best of 614lb.
Using the seed of a parent plant imported from a grower in America, Ben planted it in early April. 'The parent plant produced a pumpkin weighing 2152lbs,' reveals Ben, so he had high hopes for Greta. The pumpkin was cut two weeks early in preparation for the show and required a teleporter to lift it. It was exhibited in the Great Pavilion and attracted a lot of attention and praise throughout the show.
Ben White is the owner of BWhites Veg Facebook page & Instagram and started growing as a hobby four years ago. Ben started growing super-large pumpkins and has expanded into super-hot chillies as well. He uses a drip feed irrigation system using Nutrigrow Triple 18 soluble fertiliser to grow the super pumpkins including Greta. It was grown under a purpose-built temporary structure to prevent the sun from ripening the fruit too quickly, allowing it to grow for longer. As the evenings cooled throughout September, Ben wrapped the pumpkin in blankets to prevent it from slowing down growth.
Although only a hobby, Ben has been growing for four years and is raising money for the Essex & Herts Air Ambulance. He exhibits Greta at various events, including the Chelsea Flower Show and RHS Hyde Hall Giant Pumpkin Competition where of course it took first place. In support of his fantastic work, Agrigem has contributed to Ben's fundraising efforts and if you would like to click here. Greta also has a baby sister called Gloria that weighed in at 729lb and both are being exhibited all this week in Heybridge to help raise money. You can contact Ben through social media to arrange a viewing.
Nutrigrow Triple 18 is a water soluble NPK fertiliser which can be applied via sprayer or fertigation system. Containing a wide range of micronutrients, Triple 18 will improve the growth of a wide range of crops including turf, fruit, ornamentals & grassland. Fertilisers applied directly to the plant will give a quicker response than granular fertiliser. Soluble powders generally deliver more nutritional value than liquid fertilisers. It can be purchased from www.agrigem.co.uk