Bughley Horse Trials' Guy Herbert talks about how he uses Agrigem's products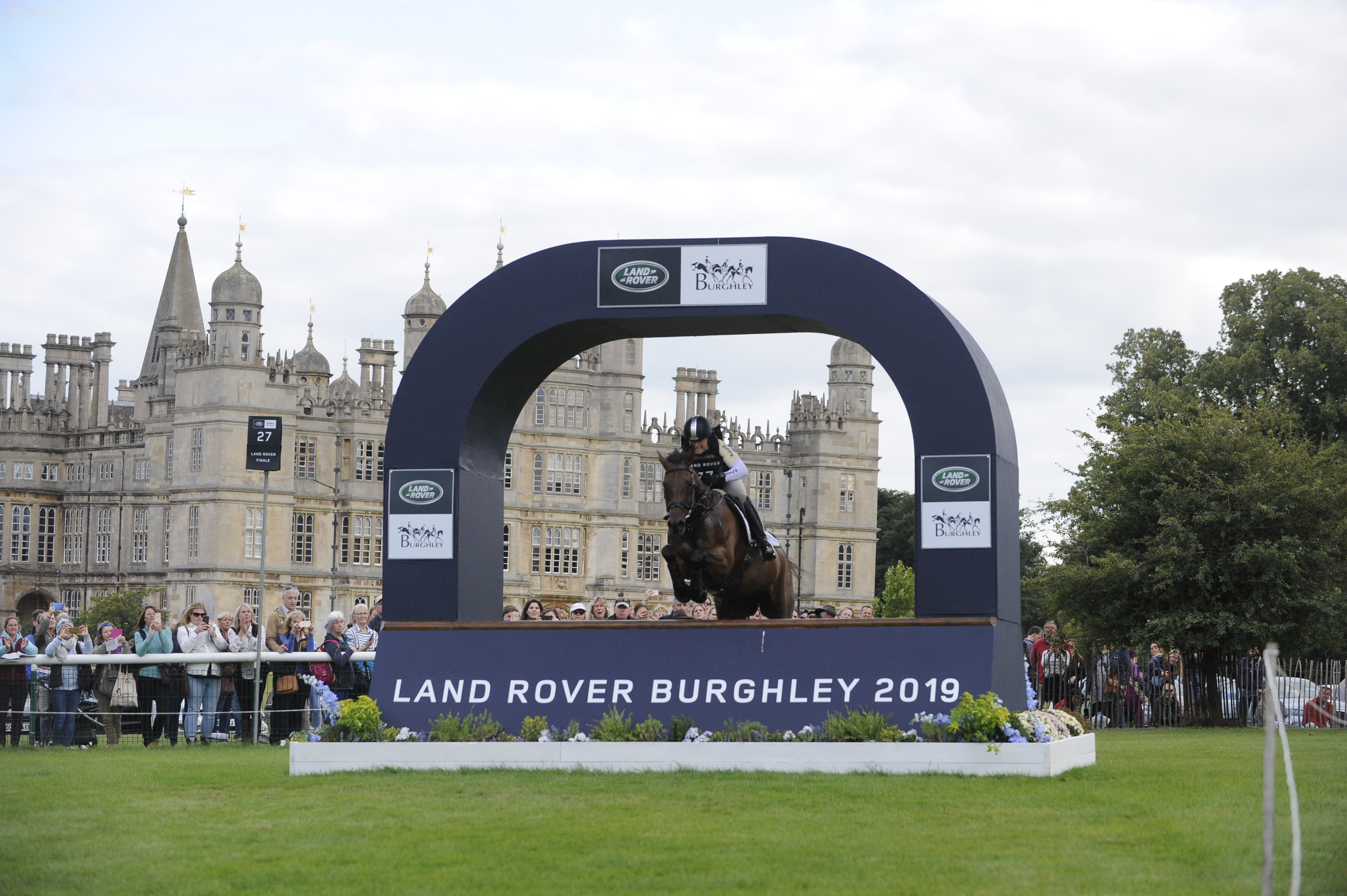 "As a member of the course building team at The Land Rover Burghley Horse Trials a significant part of my role is maintaining the fifteen acres of Burghley's magnificent parkland used for the course and arenas.
Our year revolves around one week at the beginning of September when we host the top level of Three Day Event competition in the world. Sixty of the worlds best horses and riders compete for the prestigious title and significant prize fund. It is essential that the grass looks at is best for that week and the going is neither too firm nor too soft.
Across the park we have a range of soil types, from heavy clay around the lake to very shallow soil above limestone on our main arena. A good root structure to the grass is the most important quality for us. The turf must stand up to horses galloping at up to 40 mph and look as good for the first horse as the last horse. We find that Nutrigrow 10-15-10 High-Phosphate Fertiliser works well for us in the Autumn and prior to any irrigation in August. Phosphate is key to aiding strong root growth and tillering.
Spring groundworks on the course and arenas include aeration with a Twose Grassland Slitter, comb harrowing and application of Nutrigrow 16-16-16 Fertiliser where necessary. We also make use of the wide range of selective weed killers available from Agrigem for spraying certain areas in April and May.
The course is mown weekly form the middle of March with a seven deck Toro Groundsmaster. As grass growth slows down in June the cutting height is lowered to reduce thatch. From the last week in July the cutting height is raised by 5mm a week to reach 75mm for the week of the Horse Trials. This helps to reduce the amount cut grass left by the mower and maintain strong, standing grass. On Friday night before the cross-country day on Saturday the course is mown through the night to ensure the grass looks at its best on Saturday morning.
Post event groundwork involves repairing damaged ground with a combination of the Twose Slitter, a Joskin Grass Harrow and where necessary a Howard Paraplow. Our Guttler Roller has also become a useful tool in repairing poached and damaged ground. However, it is the lasting effects of regular aeration, a strong root structure and the availability of nutrients within the soil that aid the recovery of the ground the most."
Guy Herbert