Nutrigrow Team up with Turf Business & John Ledwidge to deliver Turf Force – A Pitch Renovation Project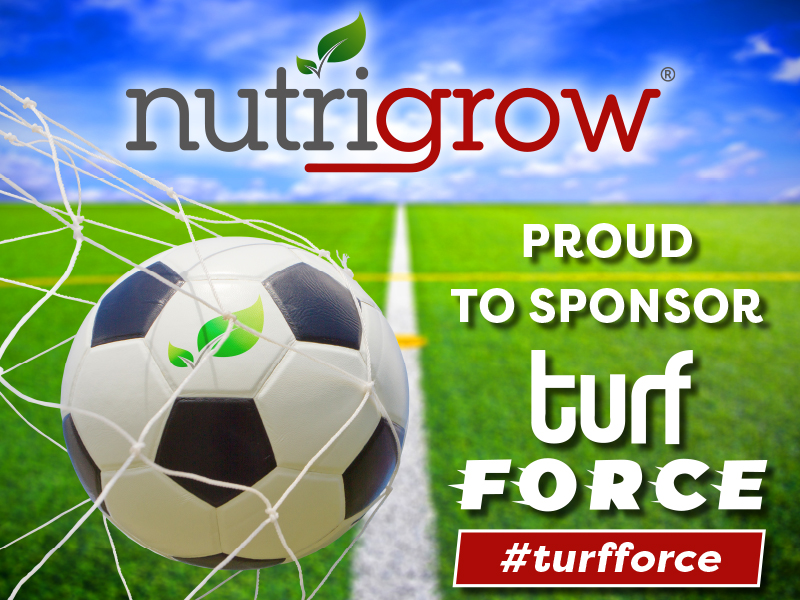 Nutrigrow has teamed up with John Ledwidge, Head of Sports Turf & Grounds at Leicester City Football Club to help deliver Turf Force, a football pitch renovation project aimed at developing the quality and raising the awareness of grass roots football.
John will be using his team and equipment to renovate the pitch at Highfield Rangers FC, a grassroots club in Leicester.
The initiative is sponsored by industry leaders Nutrigrow, who have provided all the nutrition and fertiliser required for the full pitch renovation, including Nutrigrow Pre-Seeder 6-9-6 Fertiliser, Nutrigrow 10-4-4 Spring Rise Fertiliser and Nutrigrow 18-3.5-8 Phased Release Fertiliser.
The project will take John and his team three months to complete after which the renovated pitch will be handed back to Highfield Rangers with a family open day event including a barbeque and a football match!
The renovation will be filmed and televised through Turf Force's YouTube channel as well as regular updates from all those involved using the #turfforce hashtag. Agrigem, who is supplying the Nutrigrow fertiliser for the project, will keep you up to date with the renovation as it progresses!